CRYSVITA was effective

in adults with XLH
Two clinical studies of adults with XLH have shown that CRYSVITA can help by:
Increasing and maintaining phosphorus levels in the blood
Helping to heal osteomalacia
Healing fractures and pseudofractures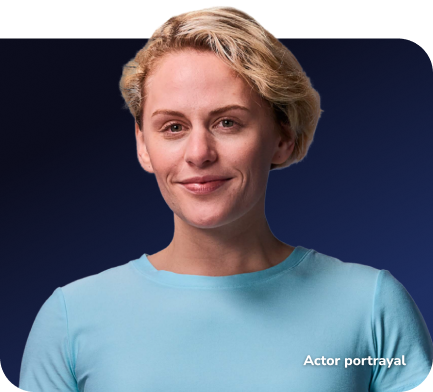 Study designs
The risks and benefits of treatment with CRYSVITA were studied in 148 adults with XLH
Click on the tabs below to see how each study was conducted
Number of patients: 134
Ages: 19 to 66 years
Length of treatment: 48 weeks
Number of patients: 14
Ages: 25 to 52 years
Length of treatment: 48 weeks
increasing phosphorus levels
CRYSVITA improved phosphorus levels
CRYSVITA helped increase and maintain phosphorus levels in the blood within the normal range for most people in the study
In Study 4:
Adults with XLH were given either CRYSVITA (68 adults) or

placebo

(66 adults) every 4 weeks for 24 weeks
The amount of phosphorus in their blood, described as serum phosphorus, was measured
At week 24, adults who started on placebo were switched to CRYSVITA every 4 weeks. Both groups were re-evaluated at week 48
More people on CRYSVITA saw their phosphorus levels increase to the normal range* compared to placebo in Study 4 (between baseline and 24 weeks)
CRYSVITA
94%
64 out of 68 patients
who received
CRYSVITA
(P<0.0001)
Placebo
8%
5 out of 66 patients
who received placebo
People taking CRYSVITA from the start maintained their phosphorus levels through week 48. People who switched to CRYSVITA at 24 weeks increased their phosphorus levels between weeks 24 and 48
CRYSVITA
84%
57 out of 68 patients
who continued with
CRYSVITA
(P<0.0001)
Placebo to CRYSVITA
89%
59 out of 66 patients
who switched from
placebo to CRYSVITA
At baseline, patients in both the CRYSVITA and placebo groups had phosphorus levels below the normal range. During the 24 weeks of treatment with CRYSVITA or placebo, more patients achieved phosphorus levels within the normal range in the CRYSVITA group than in the placebo group. After 24 weeks of treatment, all patients were placed on CRYSVITA. Patients receiving CRYSVITA from the start of the study maintained their phosphorus levels through week 48. Patients who transitioned to CRYSVITA treatment at week 24 saw a rapid increase in phosphorus levels after starting on treatment, similar to what was observed in the patients who began CRYSVITA at the beginning of the study.
*
Normal levels of phosphorus in the blood for this group of patients ranged from 2.5 to 4.5 milligrams/deciliter (mg/dL). The normal range of phosphorus varies by age and sex.
healing fractures
CRYSVITA helped heal fractures and pseudofractures
CRYSVITA helped heal more fractures and pseudofractures compared to placebo
In Study 4:
One group of 68 adults received CRYSVITA for 48 weeks
One group of 66 adults received placebo for 24 weeks and then CRYSVITA for 24 weeks
At the beginning of Study 4, there were 65 total fractures/pseudofractures in the CRYSVITA group and 91 total fractures/pseudofractures in the placebo group
Percentage of fractures and pseudofractures that were completely healed
After week 24 of Study 4:
During treatment through week 24, a total of 6 new fractures or pseudofractures appeared in 68 patients in the CRYSVITA group compared to 8 new abnormalities in 66 patients in the placebo group
Adults who continued receiving CRYSVITA showed continued healing of fractures at week 48

Healing of 8/14 active fractures (57%)
Healing of 33/51 active pseudofractures (65%)

Adults who switched from placebo to CRYSVITA showed healing of fractures at week 48

Healing of 6/13 active fractures (46%)
Healing of 26/78 active pseudofractures (33%)
OSTEOMALACIA
CRYSVITA helped heal osteomalacia
CRYSVITA improved bone

mineralization

, or bone hardening, in Study 5
In Study 5:
Small samples of bone were taken from 14 adults with XLH and examined for signs of healing of osteomalacia
Bone samples were taken before the patients started treatment with CRYSVITA and then again after the patients were treated with CRYSVITA every 4 weeks for 48 weeks
Healing of osteomalacia was observed in 10 out of 14 patients. Their bone biopsies showed a 57% reduction in

osteoid volume to bone volume (OV/BV)

, which is a measurement of unmineralized bone
Reduction in unmineralized or soft bone
(at 48 weeks on CRYSVITA)
PATIENT-REPORTED RESULTS
CRYSVITA helped improve XLH-related joint stiffness
People on CRYSVITA reported an improvement in their joint stiffness compared with those on placebo (lower scores reflect symptom improvement). No significant difference between CRYSVITA and placebo was observed in patient-reported pain intensity or physical function at week 24.
In Study 4, patient-reported stiffness was measured using the Western Ontario and McMaster Universities Osteoarthritis Index (WOMAC). At week 24, CRYSVITA showed improvement from baseline (-7.9) compared with placebo (+0.3) in the stiffness severity score (range 0 to 100; lower scores reflect less severe symptoms).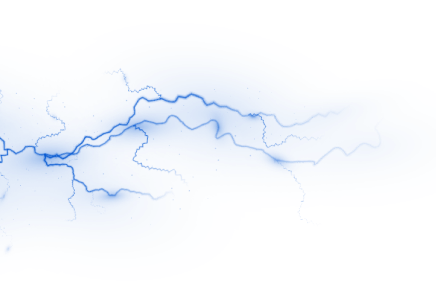 Ready to experience CRYSVITA?
Start the conversation with your doctor today.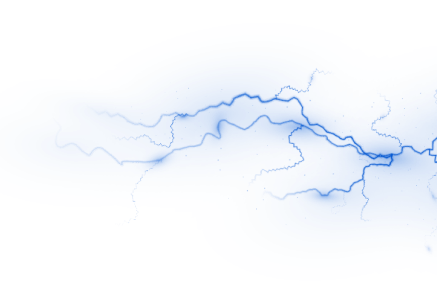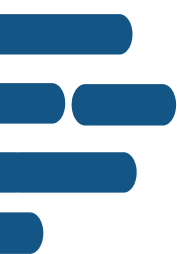 Stay informed
Learn more about CRYSVITA, connect with a support community, and receive invites to important educational events.