Frequently asked questions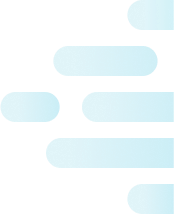 Answers to your questions about CRYSVITA
What is CRYSVITA and how does it work?
CRYSVITA is the only FDA-approved treatment for FGF23-related hypophosphatemia in TIO when tumors are too small to find or cannot be removed. CRYSVITA is a TIO treatment that can raise the phosphorus levels in your body to a normal range and keep them there.
If you have TIO, your phosphorus levels are lower than they should be. Phosphorus is a mineral that is important for bone health. Low phosphorus levels can cause a weakening of your bones. CRYSVITA can help the body keep more of the phosphorus it needs.
Who should take CRYSVITA?
CRYSVITA is a prescription medicine used to treat adults and children 2 years of age and older with fibroblast growth factor 23 (FGF23)–related hypophosphatemia in tumor-induced osteomalacia (TIO) when the tumor cannot be located or removed.
Who should not take CRYSVITA?
You should not take CRYSVITA if:
You take an oral phosphate supplement and/or a specific form of vitamin D supplement (such as calcitriol, paricalcitol, doxercalciferol, calcifediol)
Your phosphorus levels from a blood sample are within or above the normal range for age
You have kidney problems
How is CRYSVITA given?
CRYSVITA is given as an injection under the skin by a healthcare provider. They will inject you in one of 4 places (upper arm, upper thigh, buttocks, stomach) with the location being rotated at each visit.
When starting CRYSVITA, the recommended dose is once every 4 weeks for adults and once every 2 weeks for children
The dosage (the amount of CRYSVITA you take) is based on body weight and will be determined by your doctor. In some cases, this may require more than 1 injection
After initial treatment, your doctor may have to adjust your dose
How long do I need to take CRYSVITA for?
TIO is a progressive disease. It is important to continue taking CRYSVITA for as long as your doctor prescribes it.
How will CRYSVITA treatment affect my condition or symptoms?
Two clinical studies of adults with TIO have shown that CRYSVITA can help by:
Increasing and maintaining phosphorus levels in the blood
Helping to heal osteomalacia
How is CRYSVITA stored?
Instructions for storing and handling CRYSVITA:
CRYSVITA vials must be kept refrigerated at 36ºF to 46ºF (2ºC to 8ºC) in the original carton until it's time to use it
Keep the CRYSVITA vial in the original carton to protect it from light until time of use
Do not freeze or shake CRYSVITA
Do not use CRYSVITA after the expiration date stamped on the carton
CRYSVITA vials are single dose only. Discard any unused product
What are the possible side effects of CRYSVITA?
The following side effects were observed in more than 10% of adults who were treated with CRYSVITA every 4 weeks in Studies 6 and 7.
Possible side effects in adults with TIO who were treated with CRYSVITA were:
Tooth abscess
Muscle spasms
Dizziness
Constipation
Injection site reaction
Rash
Headache
Can I take CRYSVITA if I am pregnant?
Currently, there are no studies that measure the risks and benefits of CRYSVITA in pregnant women. Talk to your doctor if you are considering CRYSVITA treatment and are, or plan to be, pregnant.
Glossary
These are some important terms that you might need to know about TIO and CRYSVITA.
Antibody
A protein that is made by the immune system to recognize and block a target.
Fibroblast growth factor 23 (FGF23)
A protein that plays a role balancing the amount of phosphorus in the body; in TIO, the activity of FGF23 is abnormally increased, causing the body to release excess phosphorus in the urine.
Hypophosphatemia
Low levels of phosphorus in the blood.
Mineralization
A process in which minerals like phosphorus are deposited in the bone, causing the bone to harden.
Oncogenic osteomalacia
A softening and weakening of the bones caused by tumors that prevent the body from absorbing enough phosphorus.
Osteoid
A starting component for building bone where minerals have not yet been deposited; an unmineralized component of bone.
Osteoid volume to bone volume (OV/BV)
A ratio of unmineralized bone to mineralized bone.
Osteomalacia
A softening and weakening of the bones in children and adults caused by deficiencies in vitamin D, calcium, or phosphorus.
Phosphorus
A mineral that is important for proper bone healing and growth.
Serum phosphorus
Amount of phosphorus in the blood.
Vitamin D
A nutrient used by the body to maintain strong bones.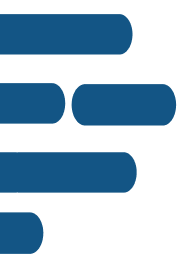 Stay Informed
Learn more about CRYSVITA, connect with a support community, and receive invites to important educational events.